How do you know if a career is right for you?
You've got to experience it in person, not just in a classroom or online! That's why Colorado Homebuilding Academy is bringing teens to construction jobsites across Denver this summer. Put on a hard hat and explore careers in construction at this free four-hour camp. At the end of two days, you'll know for yourself if construction is a good fit.
Oakwood Homes Jobsite in ReUnion
Commerce City, Colorado
June 10 + 12 or June 17 + 19
1:00-3:00pm both days
William Lyon Homes Jobsite in Southshore
Aurora, Colorado
July 15 + 17 or July 22 + 24
1:00-3:00pm both days
Taylor Morrison Jobsite in Hearthstone
Broomfield, Colorado
August 12 + 14 or August 19 + 21
1:00-3:00pm both days
The Details
Anyone ages 16-18 years old is invited to attend this free camp
Transportation is not provided
We recommend you bring a water bottle and snack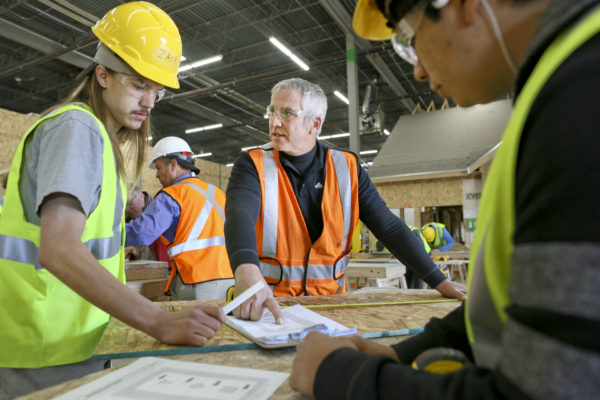 Application
Complete this application, and we'll send you a confirmation and reminders through email and text.
Questions? Contact Colorado Homebuilding Academy: